Wedding & Anniversary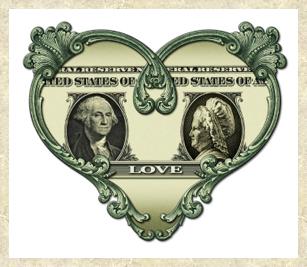 Do you know someone who is celebrating their anniversary soon? Don't want to give them what everyone else is? Then give them a pad of cash! Every couple, regardless of age, can always use cash. Whether it's to go out to a fancy dinner or use it on their next vacation, a pad of cash will definitely come in handy!
Pads of cash are also a great gift for someone celebrating their very first anniversary, since paper is considered good luck to give couples or your spouse on the first anniversary. Men and women alike will love spending all that "paper" on themselves or their someone special.
_____________________________________________________________________
*Price includes the amount of cash in pad, a $30 handling fee, and PayPal charges. If you don't want to pay the PayPal fees, you can contact us to pay by another method. View shipping rates and conditions.