Travel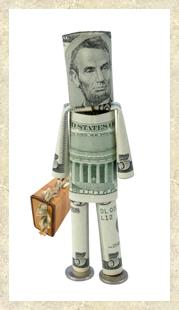 Everyone needs cash to travel. Whether it's for souvenirs, paying for special events, or tipping everyone on your trip, having all of your cash in one place with a pad of cash makes your trip fun!
Gotta tip the valet? Peel and spend! Buying stuff at an amusement park? Peel and spend! Think of all those dinners and cab rides everywhere. How do you pay? Peel and spend!
Keeping all of your cash together in your custom case will ensure that you won't lose any pocket change while you are on the road. Who needs stress when it's supposed to be a fun trip? Get your pad of cash today!
_____________________________________________________________________
*Price includes the amount of cash in pad, a $30 handling fee, and PayPal charges. If you don't want to pay the PayPal fees, you can contact us to pay by another method. View shipping rates and conditions.